The trial will finish the week commencing 20 June for the eight residential areas in Lane Cove, Willoughby and Ryde council areas.
Waste collection services during the week of 20 to 24 June will be the last pick-ups of separated food waste from your residence or building. Bins will be progressively removed or changed back to red-lid bins after the last pick-up.
Read our latest update here. 
Previous updates: 1 and 2 and 3.
HELP US FIND THE RIGHT WAY TO DISPOSE OF FOOD WASTE
Leftover food from homes and businesses is one of the most prevalent forms of waste. In fact, around a third of garbage in the red-lid bin is made up of food waste. Food waste and other organic materials can be transformed into a resource by converting it into compost. Currently, some of this waste is converted into material used to rehabilitate a mine site dam near Goulburn (follow the link to find out more).
The purpose of this trial is to help councils understand the best way to reduce the amount of food scraps that end up in landfill.
By separating your food waste during the trial period using the food caddies supplied, you will be providing valuable information for Council on the uptake of separating food waste, reducing the amount of waste going to landfill and better utilising food as a resource.
Changing to a new food service in addition to the garbage system we have now will be a complex process and require new infrastructure and investment. The data collected from this trial will be used to inform the future of food waste removal, with a target of reducing food waste in landfill by 50% by 2030.
The trial is based on everyone in the building/property taking part; just the same as council asks everyone to separate recyclable items from your red-lid bin waste and dispose of them in the yellow-lid bin.
WHAT DO YOU NEED TO DO?
Click on the video below for instructions about how to participate in the trial
 KEY DATES
14 February 2022: food caddies and bin 
delivery program commences
From 14 March 2022: food bins 
collected on same day as garbage bins
24 June 2022: trial concludes
We will share the findings with you at the end
of the trial. The results will be used to decide
the best way forward to use food organics for
compost.
Register for updates, to ask questions or provide feedback about the trial here.
No other use will be made of your email address.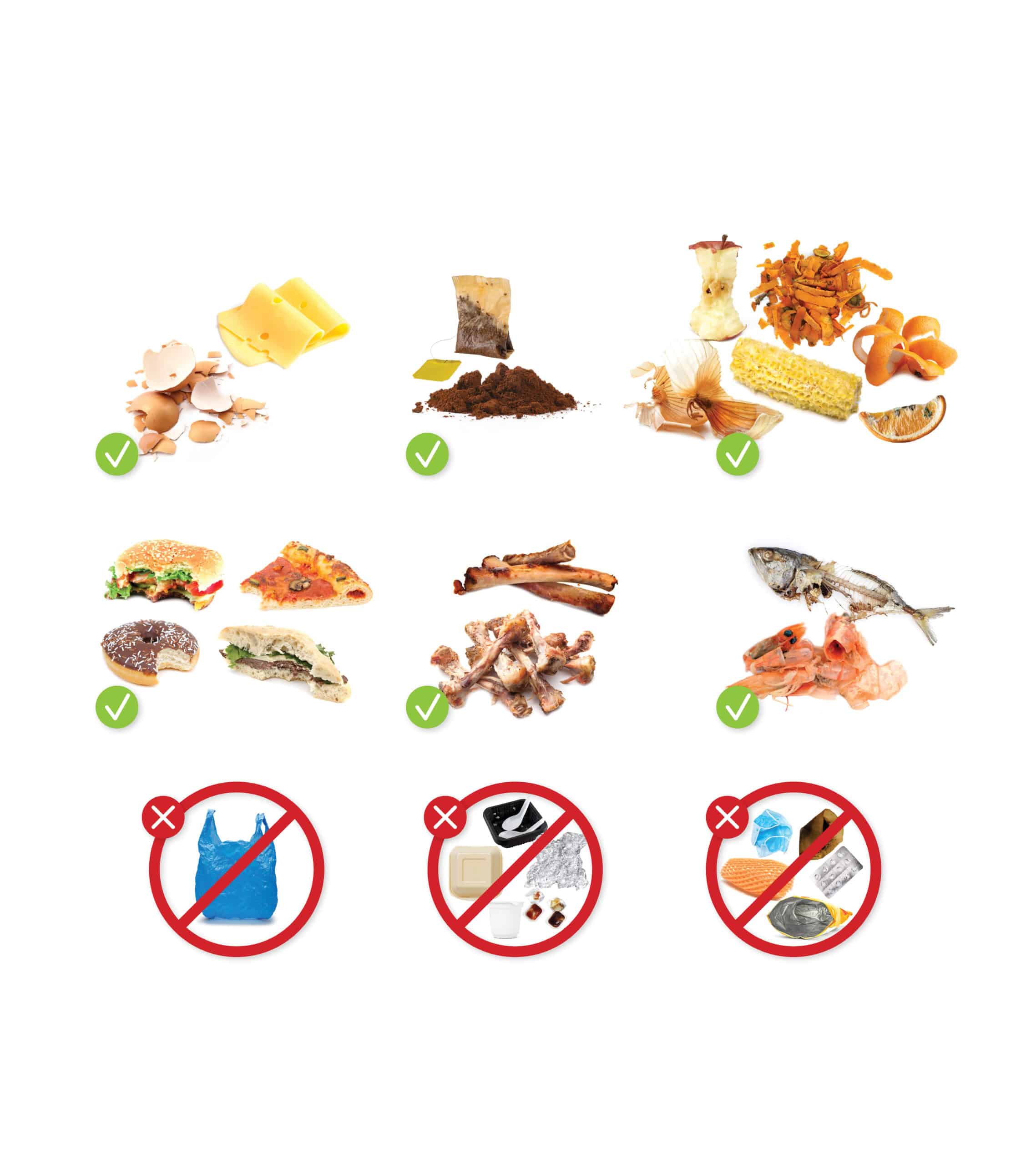 WHAT GOES IN THE FOOD WASTE CADDY?
All types of food scraps can be placed in the caddies including raw and cooked food, meat, small bones, fish and seafood, fruit and vegetables, dairy products, eggs and eggshells, bread, biscuits and pastries, rice, grains, cereals and noodles, tea bags, tea leaves, coffee grounds, and avocado seeds.
What can't I put in the food waste bin?
Food that is still in its packaging. Please remove all packaging first.
Plastic bags, food should only be put into compostable bags or wrapped in newspaper.
No hard shells such as oysters, clams, mussels, abalone and scallop shells. Prawn and crab shells are okay.
Large bones such as steak, leg ham and BBQ rib bones. Fish and chicken bones are okay.
Green waste such as leaves, branches, flowers.
Still have questions about the trial? Contact our helpline on 1300 053 862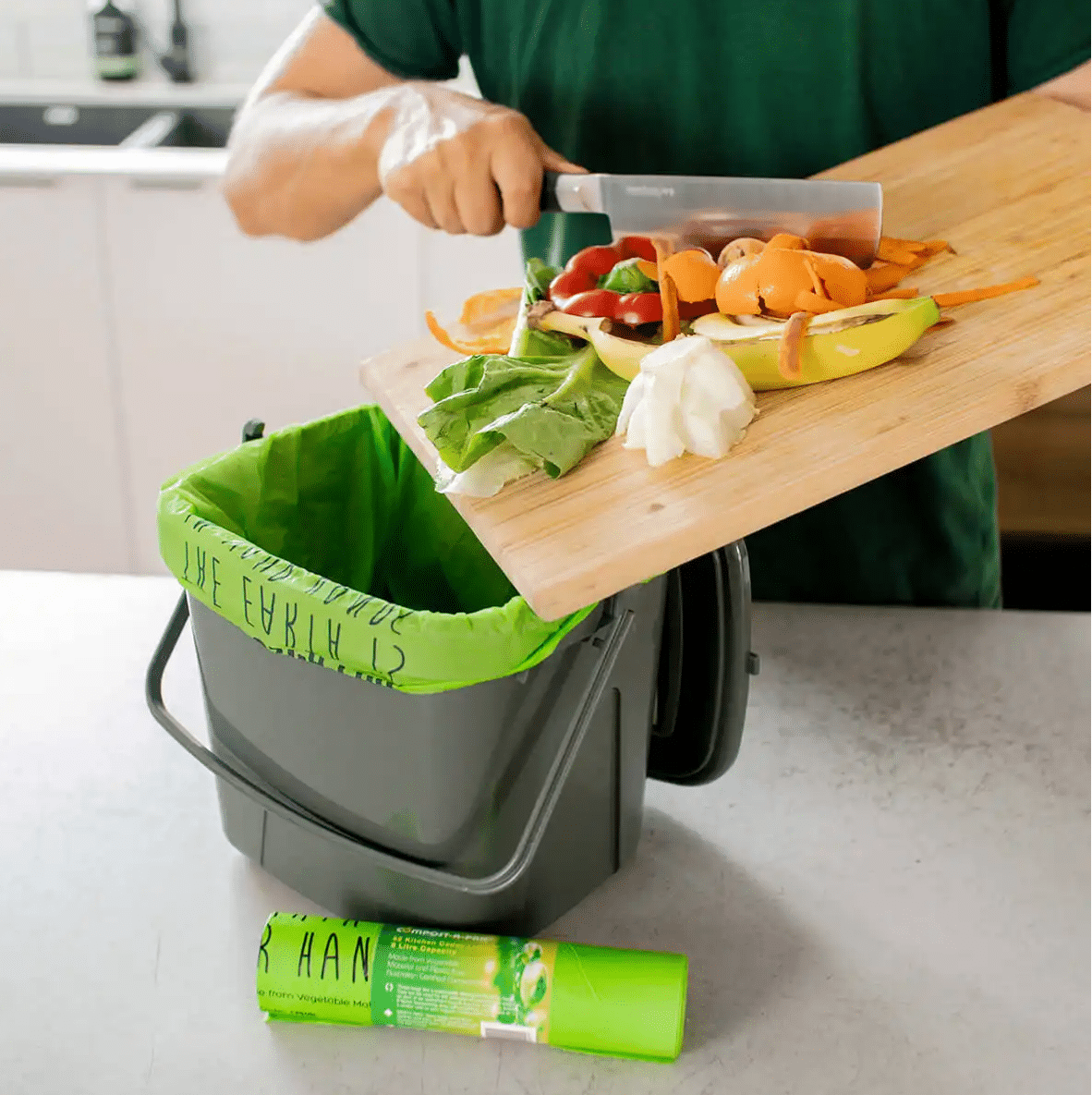 If you have general questions about the trial contact the helpline on 1300 053 862.
If you wish to report a specific problem with the services provided in this Food Scraps Recycling Trial please contact your local Council using the details provided below:
STEPS IN THE FOOD SCRAPS RECYCLING TRIAL
Below you can find additional information about the Food Scraps Recycling trial.
Northern Sydney Regional Organisation of Councils (NSROC) is trialling a food waste collection service with some of it's member councils. They are Lane Cove Council, City of Ryde, Willoughby City Council and Hunter's Hill Council.
This project is a NSW Environment Protection Authority initiative funded from the waste levy.