8 COUNCILS, ONE REGION
The NSROC region covers a geographic area of 639km2 stretching from the Hawkesbury River in the north to Sydney Harbour and Parramatta River in the south and generally west of the Harbour Bridge.
The eight councils that make up the NSROC region service over 650,000 people, more than 40% of whom are born overseas. Thriving commercial and business centres, multicultural hubs, town centres, villages and regional infrastructure create over 400,000 local jobs and are host to 80,000 local businesses. The region is also rich in natural beauty and heritage, including waterways, bushwalking trails, national parklands and Aboriginal cultural sites. We are proud to represent such a diverse landscape of people, places and environments.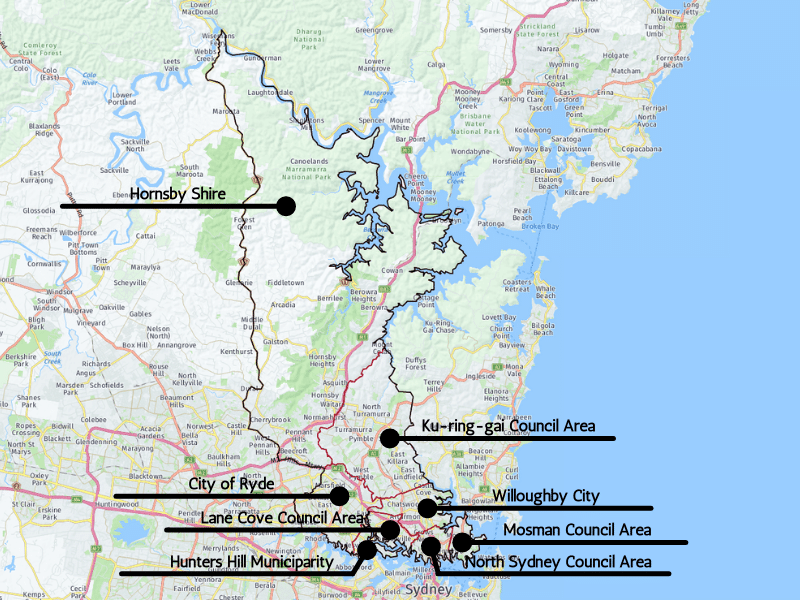 A DIVERSE REGION
Explore our region through our photo gallery.
GET TO KNOW OUR MEMBER COUNCILS 
Read about what each of our councils are doing to service their communities.